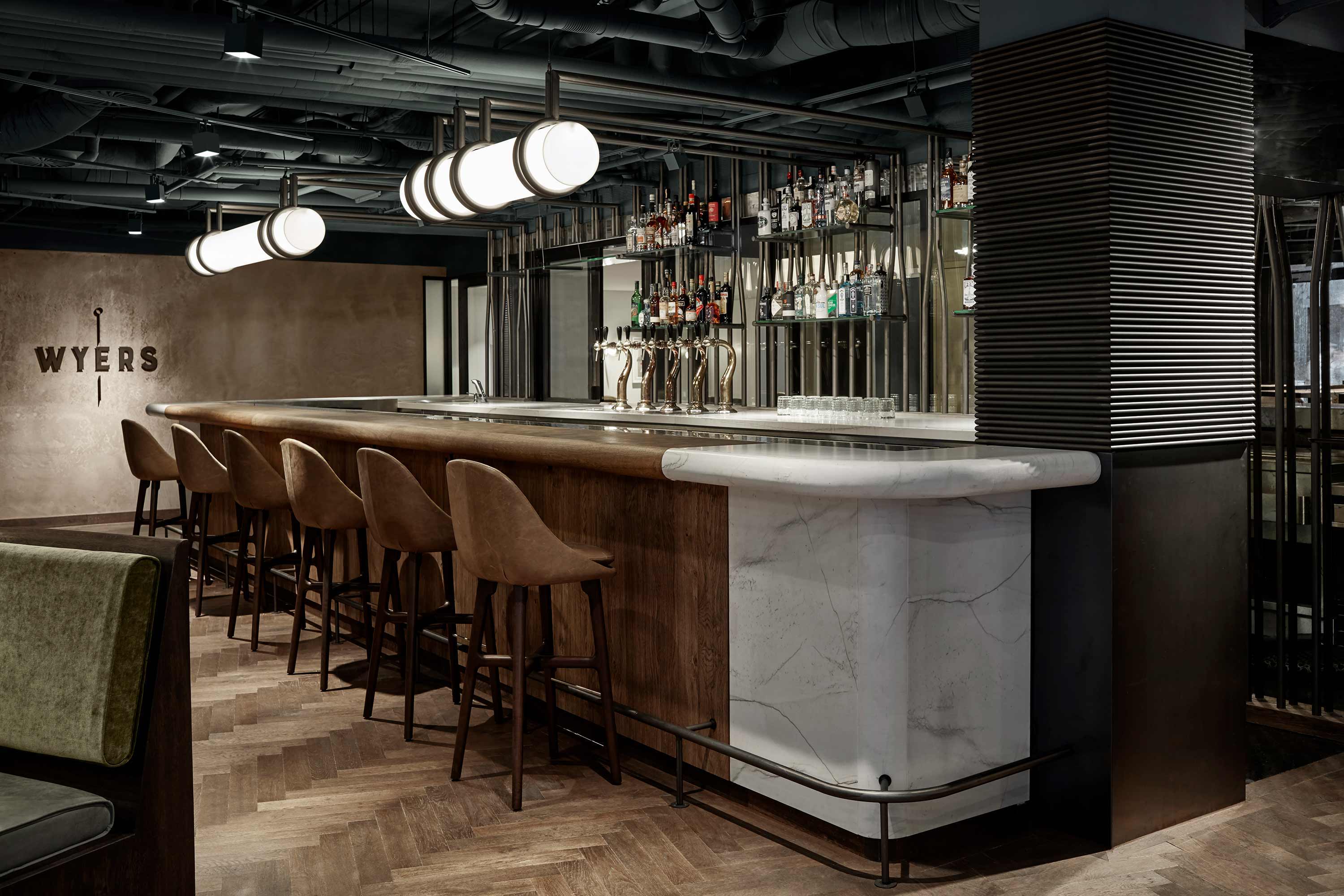 Wyers Bar & Restaurant is located within the Kimpton De Witt Hotel in central Amsterdam. Designed by Studio Modijefsky, the interior was inspired by the history of the location, where, prior to the erection of the hotel building in the 1980s, the Dutch fabric firm, Firma Wyers, had their headquarters.
Design details throughout reflect the history of the site from the banquettes that resemble fabric rolls in various colours and finishes, to the bar and show kitchen designed as volumes modelled after large weaving machines, to the dark wooden floor laid with a weaving pattern. Located on a busy intersection, the restaurant's design filters the surroundings, a subtle transition in materials from hard to soft creating a calm atmosphere within. Steel and glass in the entrance lead to marble, wood, leather, and textile finishes. A rich colour palette complements the materials: olive green, elephant grey, clay brown and warm ochre.
Whether seated at the bar, or in front of the show kitchen, guests can enjoy the comfort of Solo Bar Stool designed by Neri&Hu and crafted by De La Espada in walnut and leather.
Photography by Maarten Willemstein, courtesy of Studio Modijefsky