WINDSHELL RESIDENTIAL DEVELOPMENT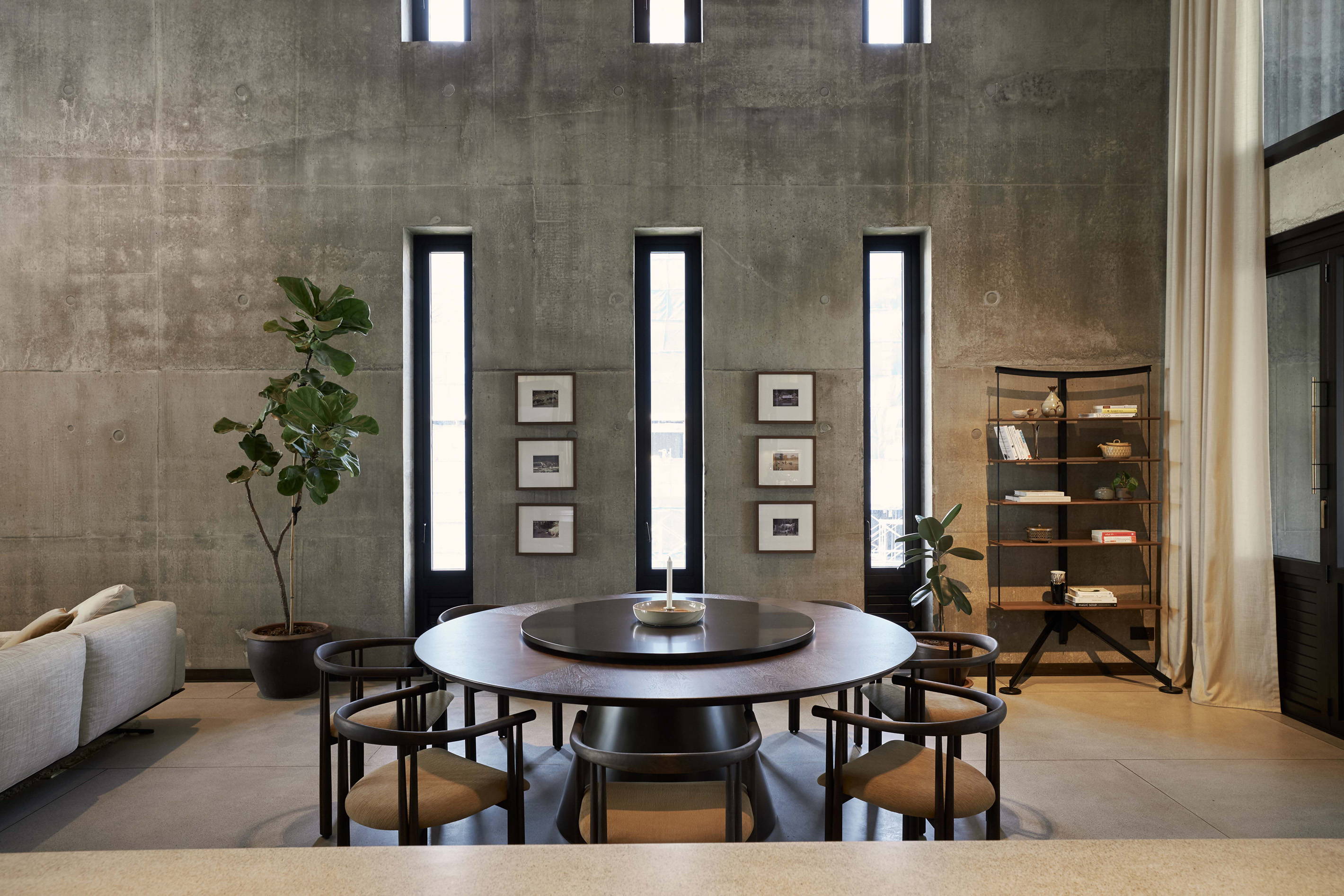 Windshell is a 28-storey luxury residential development located in Bangkok, Thailand. Pernille Lind Studio designed the show apartment and all of the public areas with a strong focus on craft, a grounding in the locality, and a global outlook.
The show apartment, with its unusually generous spaces, was designed as a series of flexible zones for an adaptable, contemporary residence. Its eclectic mix of styles and eras evokes the feeling of a family home occupied by well-travelled, worldly locals: objects from Bangkok's antique markets are combined with vintage pieces from Scandinavia; artwork by contemporary US- and UK-based artists meets work by Thai photographers who depict the local context, past and present. Warm, natural materials include dark wood, bamboo blinds and abundant plant life accompanied by a fabric palette of subtle tones of caramel, sand, blues and gold. Elliot Chair designed by Jason Miller and crafted by De La Espada features in the dining area.
The public areas reflect the same spatial flexibility, attention to craft, and worldly aesthetic of the show apartment. Local craftsmen and manufacturers were commissioned to create custom furniture and spatial dividers, using local materials such as bamboo and teak. Thai and further Asian touches were added in the styling of collectable ceramics and objects. The warm, subtle fabric palette was carefully selected to soften the spaces, and Zeigler-style vintage rugs offer a sophisticated contrast to the concrete architecture. The lounge areas offer cosy sitting arrangements for residents to meet visitors or to work. More focussed and group working are accommodated in the library with its large communal table and comfortable seating: Capo Dining Armchair designed by Neri&Hu and crafted by De La Espada.
Photo credit: Thanawat Phetchan