TEXAS HILL ROAD RESIDENCE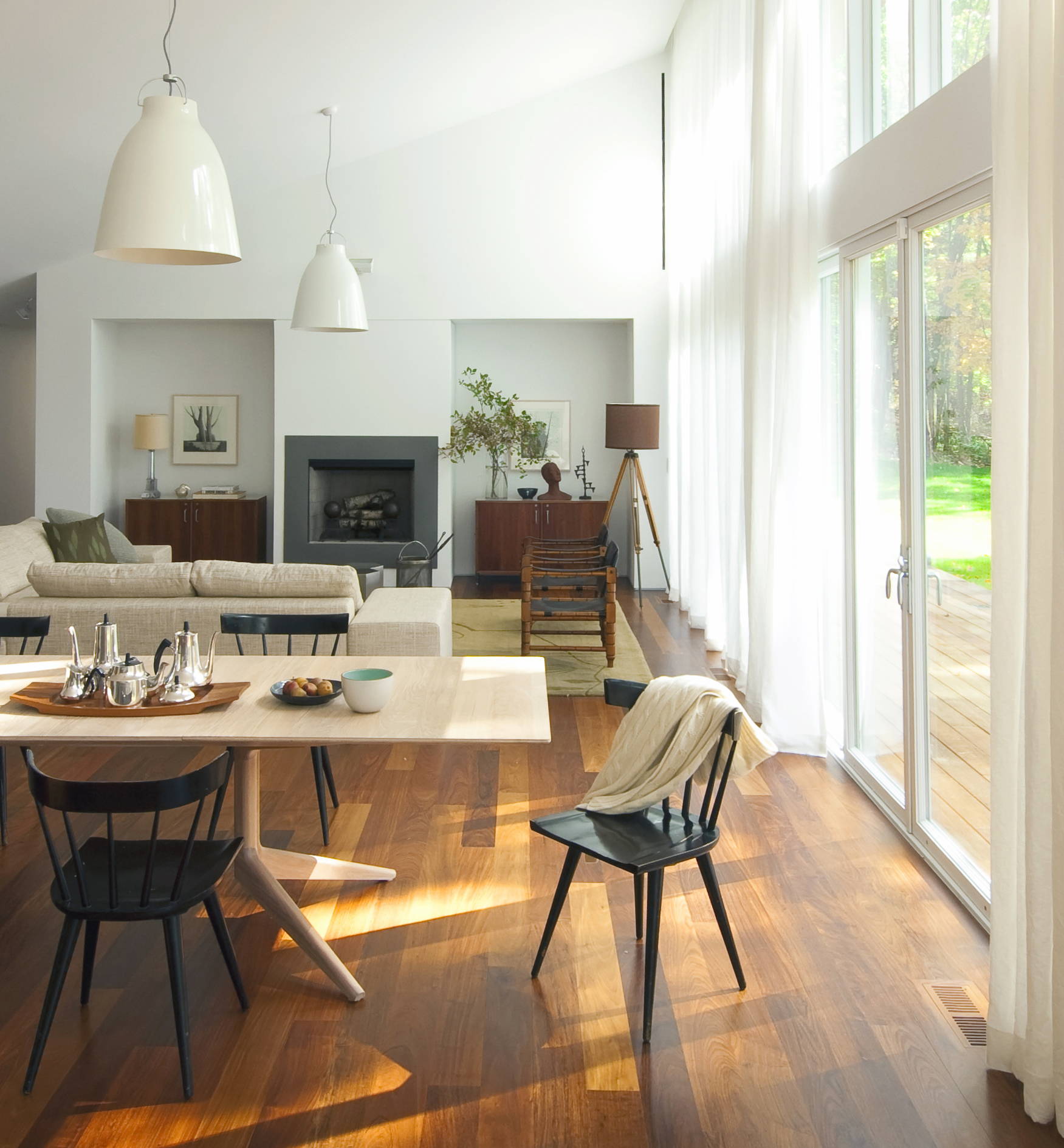 This three-bedroom home, located in Craryville in rural upstate New York, has a form that takes cues from the traditional loft-like cow barns in the local farmland. Designed by INC Architecture & Design, the residence also integrates Eastern and Western architectural traditions, speaking to the experiences of its occupants.
Inspired by traditional Japanese Machiya town homes, privacy is maintained at the front of the house with an entrance façade that is low and primarily closed, while at the rear, openness and connection to nature is created with the generous use of glass walls. Eaves carefully control the sun and the shedding of rain and snow while extending the living spaces into the landscape.  
The abundant use of wood, stone, and natural fabrics in the interior continues the connection between the indoor and outdoor spaces. Light Extending Table, designed by Matthew Hilton and crafted by De La Espada in white oiled oak, features in the dining area.
Photography courtesy of INC Architecture & Design