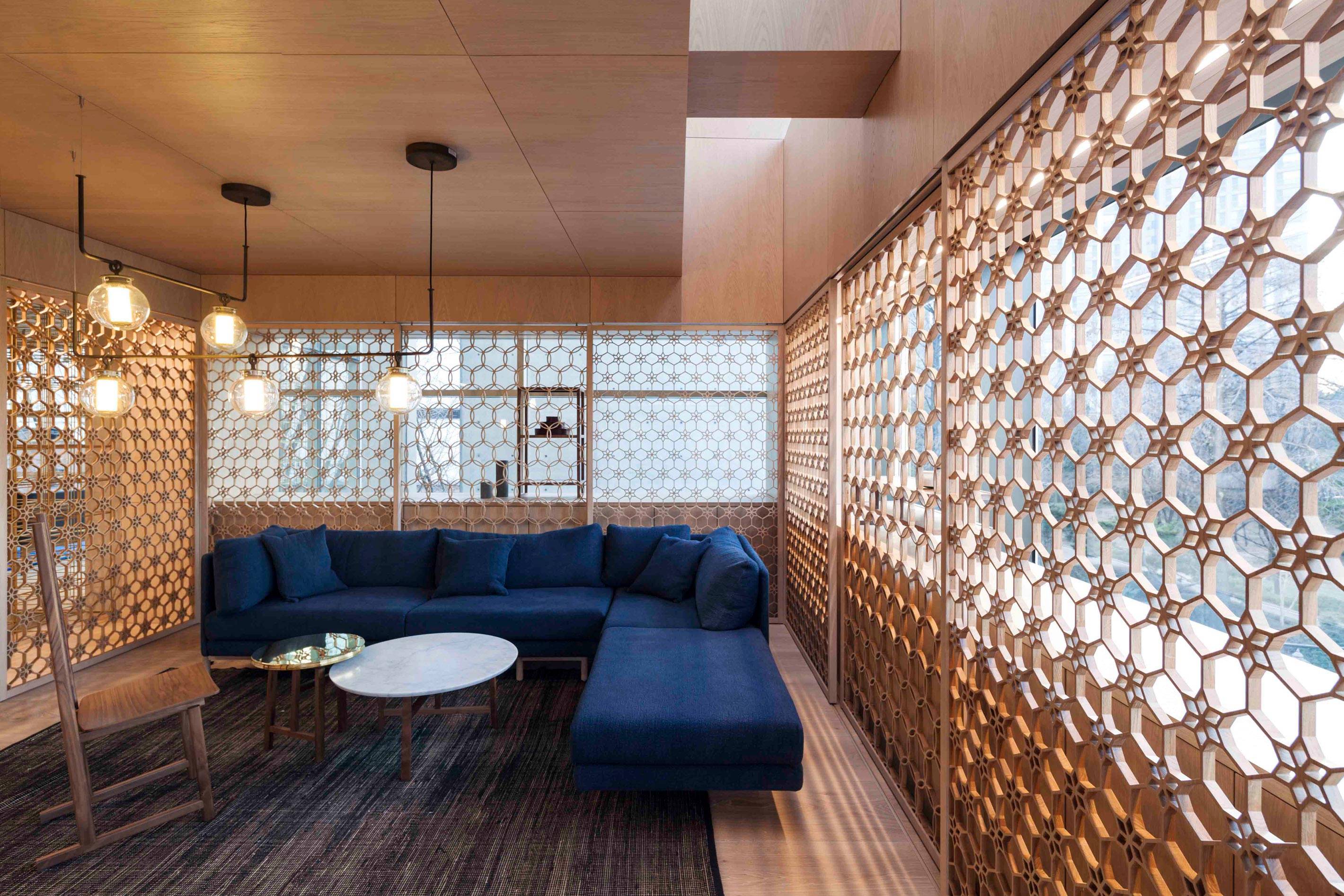 The flagship store of leading Asian skincare brand Sulwhasoo, located in Seoul, Korea, was designed by Neri&Hu with the concept of the lantern and its strong connection to Asian culture and traditions. A continuous brass structure ties together the five-story store, guiding customers on their journey through the space and leaving a lasting impression after they have departed.
Mirror volumes inserted into a wooden landscape reflect and amplify the seemingly endless structure. The delicate structure rests upon a solid ground of wide timber floor boards that occasionally rises up to form wooden counters with inserted solid stone blocks, on top of which Sulwhasoo's products are displayed as precious objects. While it is primarily a guiding mechanism, the lantern structure is also a source of light — hanging within it are custom light fixtures that turn the structure into the main attribute to frame and highlight the products on display.
The holistic approach to the lantern concept — from space-making to lighting to display to signage — gives visitors a sense of endless intrigue and urges them to explore the spaces and products with passion and delight.
Neri&Hu products crafted by De La Espada feature throughout the store including Solo Dining Chair, Frame Sofa, Trio Side Table, Trio Coffee Table, and Shaker Dining Chair.
Photo credit: Pedro Pegenaute