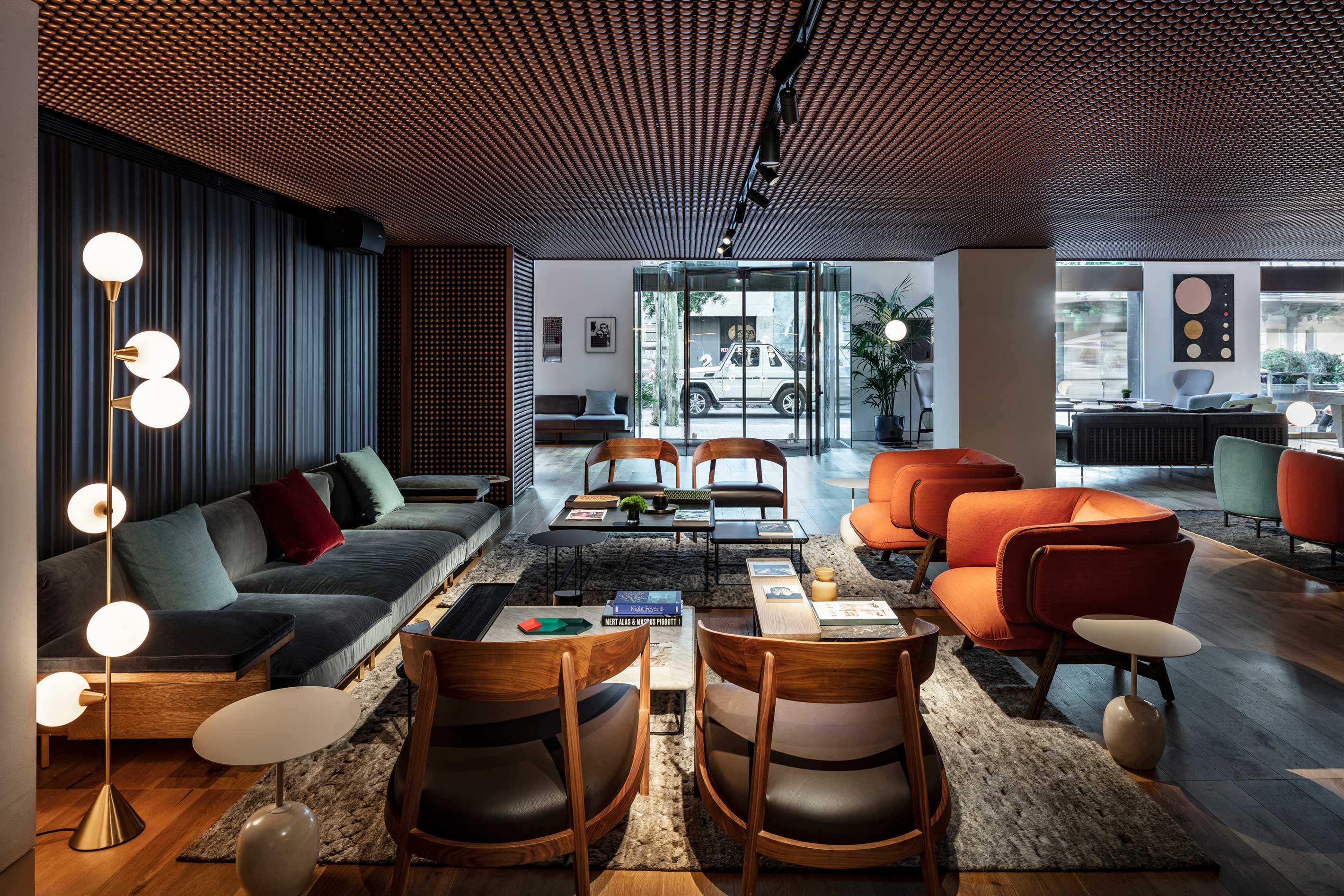 Located just off Barcelona's Passeig de Gràcia, Sir Victor is a boutique hotel well placed for some of the best shopping, art galleries, and architecture in the city.
Inspired by the spirit of Barcelona, Irene Kronenberg and Alon Baranowitz of Amsterdam- and Tel Aviv-based interior design and architecture studio Baranowitz + Kronenberg designed the ground floor of the hotel as a series of spaces transporting a guest from the public to the private: first welcomed into a communal space, moving on to a semi-communal lounge around a bonfire and central bar, then finally to a private gathering at the Mr. Porter chef's table. In keeping with the studio's narrative-driven approach to design, the lighting and materiality reflect Barcelona's merging of the mountains and sea: the entrance recalls the sunny brightness of the seaside, while the space becomes darker, the colours earthier, as one moves deeper into the interior. Oak timber, 3D surfaces of copper dots, and bespoke hot-rolled steel curtains embody the local craft-driven culture. Marble, glass, and luxurious upholstery including leather and velvet add sensuous touch points to the space.
Belle Reeve Sofa and Stanley Armchair, designed by Luca Nichetto and crafted by De La Espada, feature in the lounge areas.
Photo credit: top image by Amit Geron, lower image by Steve Gerud