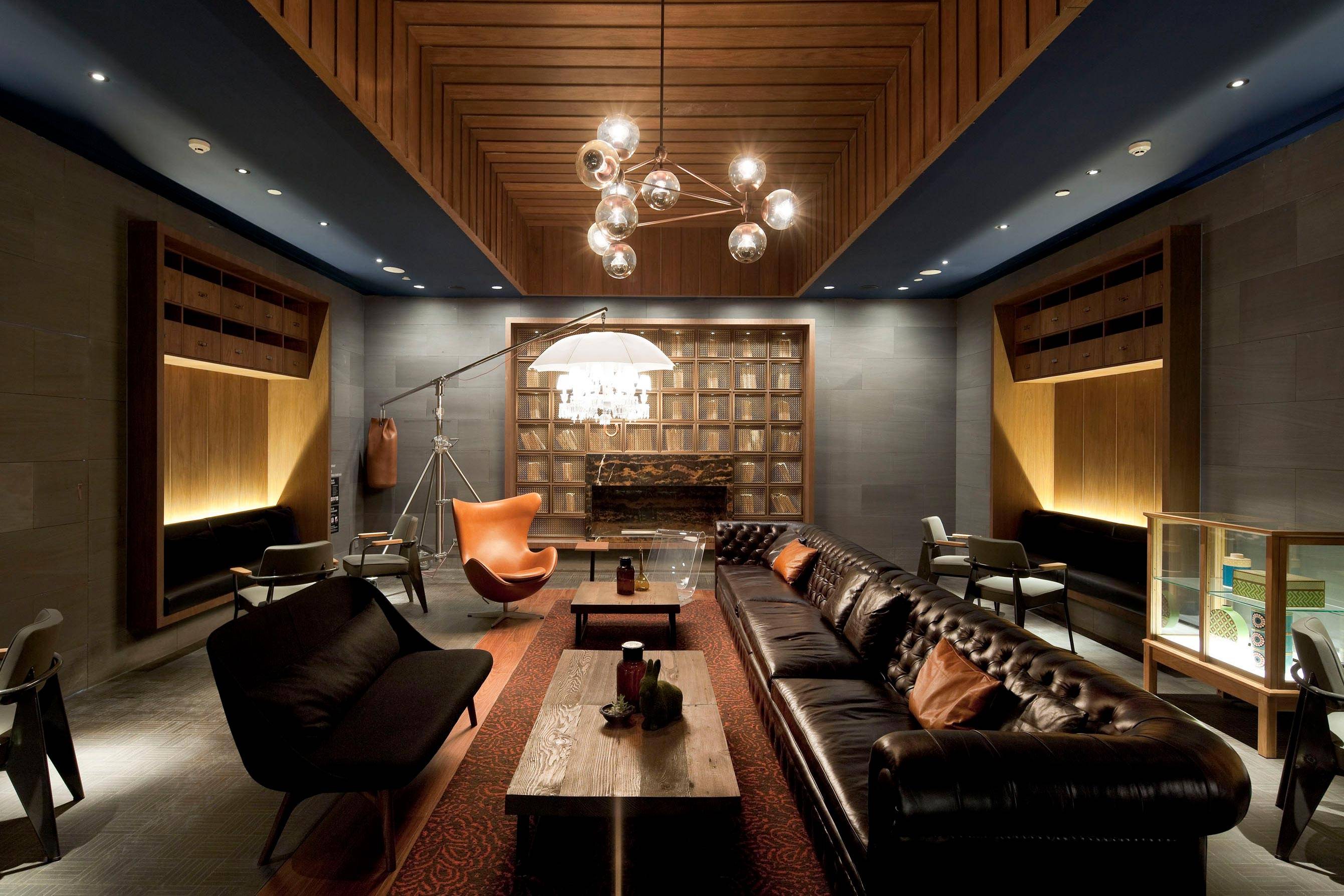 Le Meridien hotel in Zhengzhou it is the most extensive and largest scale inter-disciplinary design project Neri&Hu has undertaken, including: a re-design of the architecture from its previous concrete shell, full interior design from guest rooms to public spaces and restaurants, custom furniture design, signage design, landscape concept, and a few of the art installations. Through exploring different scales, textures, materials, and spaces, Neri&Hu created a showcase of archives by various ways of framing. Working closely with the client and the contextual references, Neri&Hu has curated a not only a spatial journey but a narrative sequence to serve the traveler and their experience of the city.
Externally the archives are expressed as cantilevered stacked boxes, each carefully composed with subtle ins and outs to break down the bulky proportions of the original structure, while offering a dynamic visual counterpoint to the neighbouring buildings. Two floating canopies supported by a cluster of bronze poles leads the visitor to the main entrance.
The 25-storey building consists of a 5-storey podium of public functions and a tower of 350 private guestrooms.
Photo credit: Pedro Pegenaute