JEAN GEORGES AT THREE ON THE BUND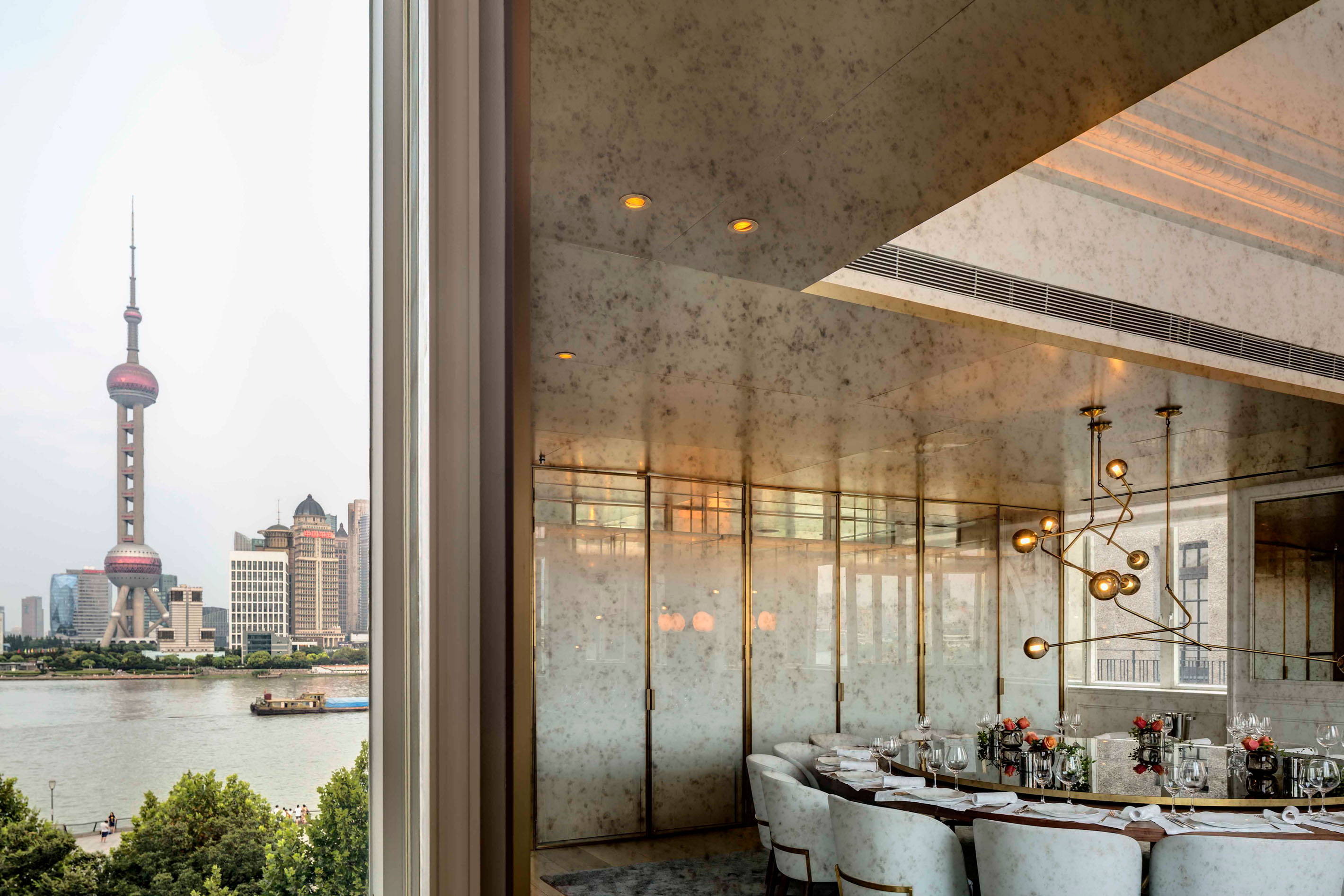 Chef Jean-Georges Vongerichten's signature namesake restaurant, an institution in the Shanghai dining scene, is located in a 1916 Beaux Arts building at Three on the Bund that was renovated in 2004 by renowned architect Michael Graves. As former members of the Michael Graves team, Lyndon Neri and Rossana Hu had worked on the renovation and, over 10 years later, their own studio was asked to redesign the restaurant's interior. With the project's significance both personal and historic, Neri&Hu designed the space in a manner that pays homage to the past, while looking into the future.
Neri&Hu created a light, airy, and delicate space that embraces the building's original Beaux Arts design. Original details in wood and plasterwork were restored; the reception foyer's classical arched columns were exposed to showcase the elegant patina. Antique mirrors with text etchings from various French philosophers feature alongside the Bund view heritage windows to constantly remind guests of the building's rich history.
A series of modern brass volumes define private or semi-private spaces — Lounge Bar, Show Kitchen, Restrooms and Private Dining Rooms. Both mirror and gradient glass are utilised throughout the restaurant to frame and to reflect the unparalleled views of the Shanghai Bund and Pudong skyline, effectively drawing both the history and the future of the city into the restaurant.
Lattice lighting, designed by Neri&Hu and crafted by De La Espada, features in the dining room.
Photo credit: Pedro Pegenaute