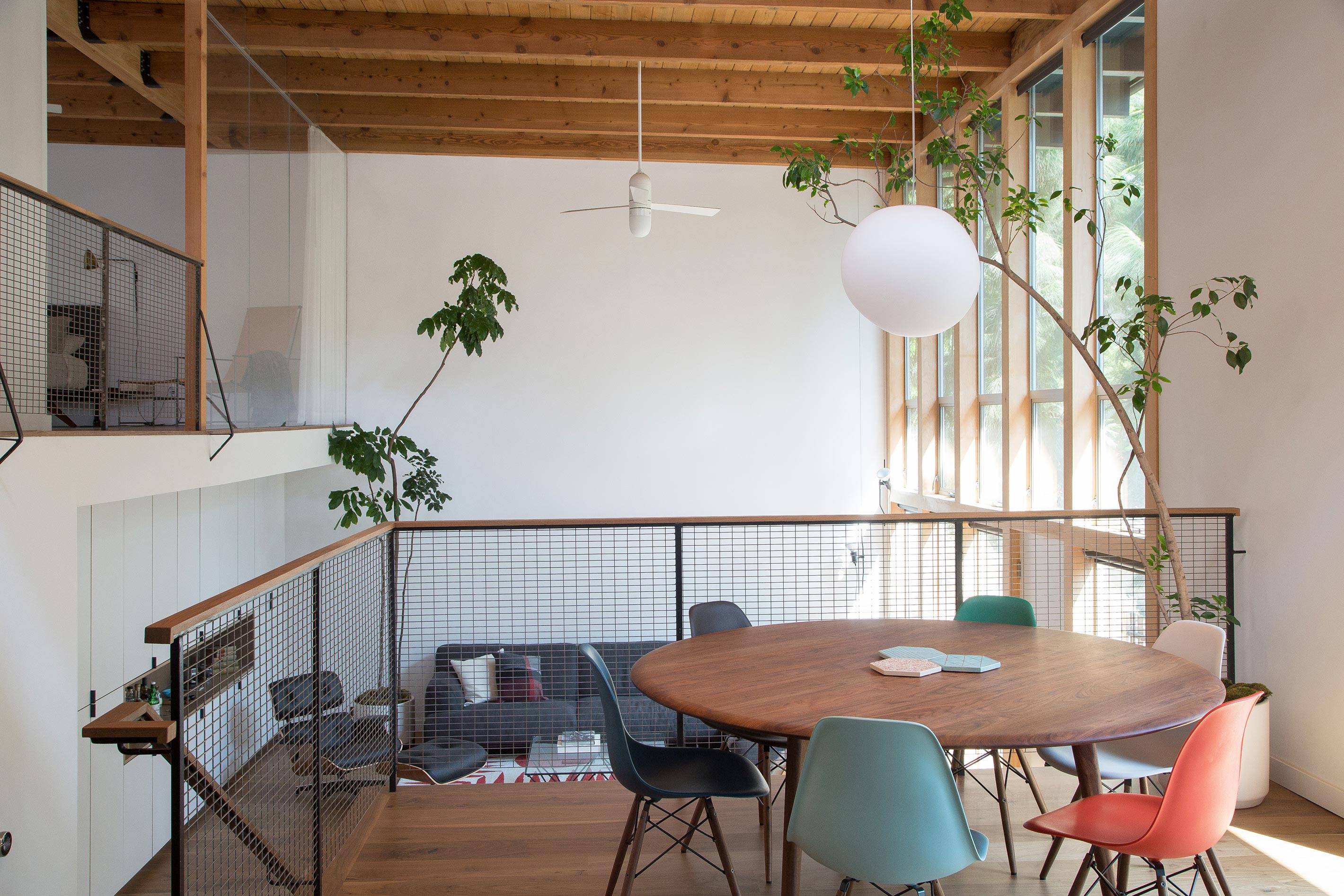 Located in Los Feliz, central Los Angeles, House Under a Bridge is a private residence set below the Shakespeare Bridge whose Gothic architecture is best viewed from this angle. When renovating the home, Ras-a Studio worked to make the most of this view, replacing a solid wall between the shifting roof planes with a clerestory window, framing the bridge so it can be seen from almost every space in the house.
The studio brought natural light into the upper-level bedroom by replacing its interior wall with a glass partition, thus borrowing the abundance of natural light and the tree views from the double height living room adjacent. Curtains allow for privacy in the bedroom when desired.
An abundance of wood — used for flooring, ceilings, and furniture — creates a feeling of warmth throughout the home, while the interconnectivity of the rooms combined with generous natural light creates an inviting openness.
The home includes De La Espada furniture: Hepburn Bed by Matthew Hilton in the bedroom and Solo Round Table by Neri&Hu in the dining room.
Photo credit: Lauren Moore