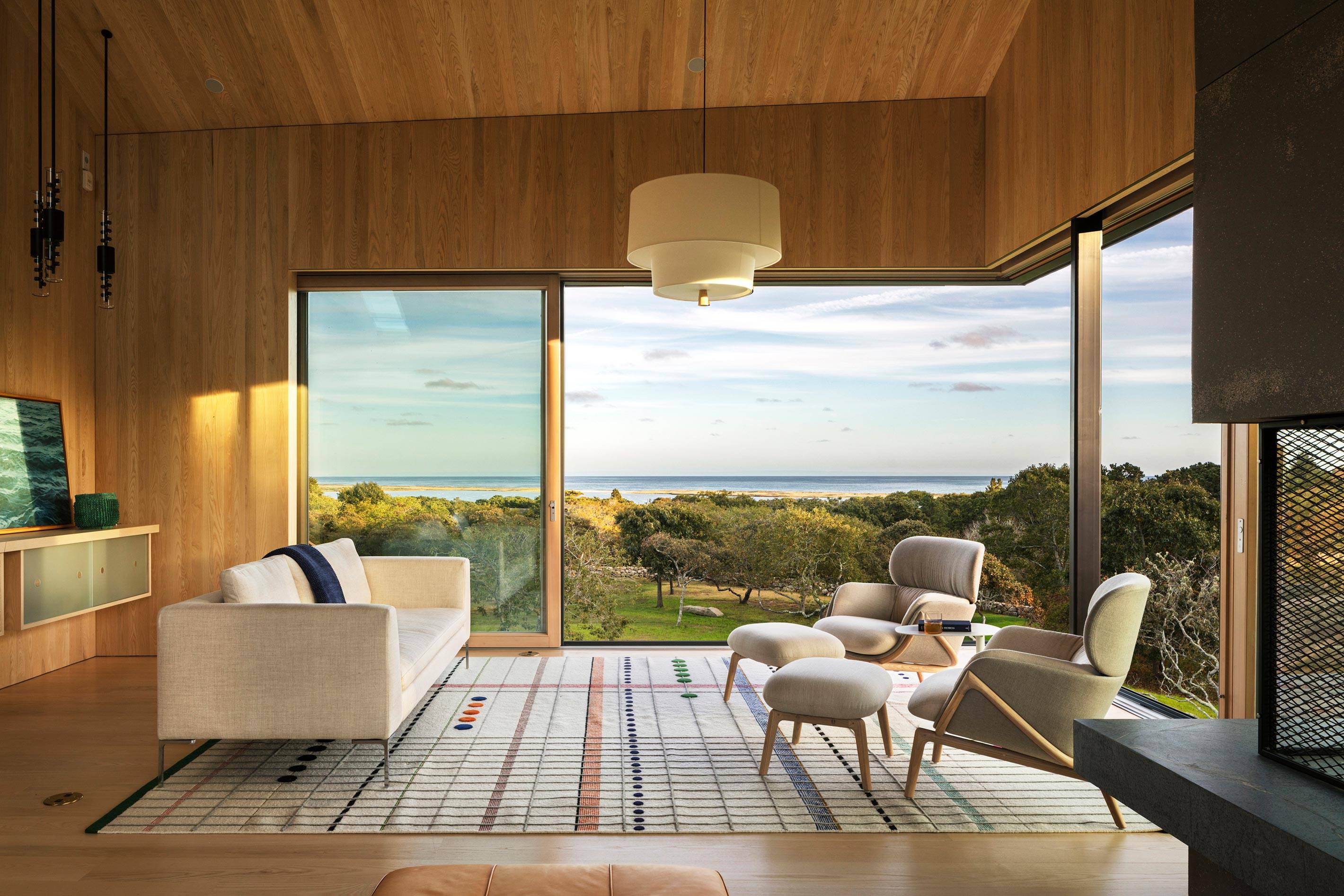 Located on five acres of land in the heart of the farming and artistic community in Chilmark, Massachusetts known as "Up-Island" Martha's Vineyard, Chilmark House comprises a house and studio with views over vast fields, stone fences, Chilmark pond, and the Atlantic ocean. The architecture was a collaboration between Gray Organschi and Aaron Schiller, with interiors by Schiller Projects.
Chilmark House was designed to both respect and make the most of the stunning surroundings. The house and studio were conceived as a pair of simple, dark barns with low pitched roofs to sit quietly with the vernacular architecture. The two buildings form a series of courtyards and outdoor spaces with varying degrees of privacy and views. Skylights and floor-to-ceiling windows flood the three-storey house with natural light, setting the bleached ash interior aglow in contrast to the solid-black charred wood exterior. Light wells adorned with local rocks and moss illuminate the lower level.
In the upper level living room, one can enjoy views of the ocean through the expansive windows while relaxing on Elysia Lounge Chair and Nino Ottoman designed by Luca Nichetto and crafted by De La Espada.
Photo credit: David Sundberg / ESTO