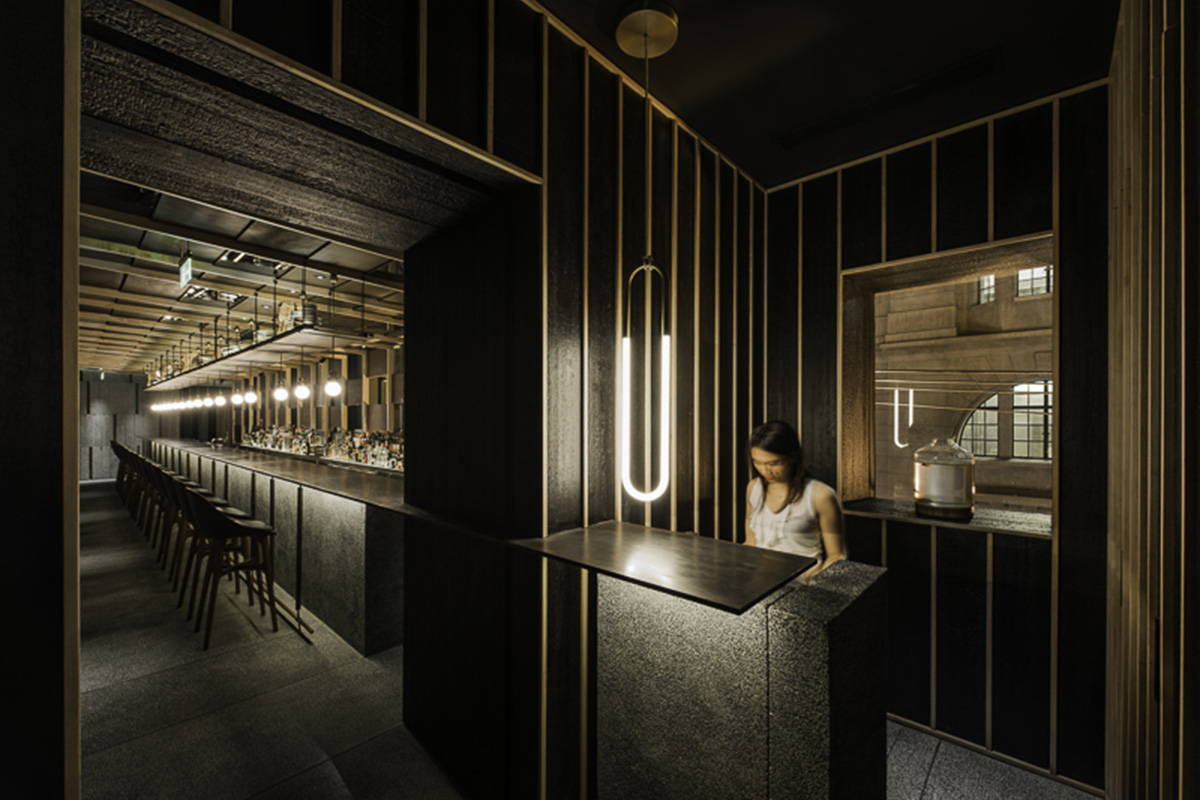 Situated within the prestigious Three on the Bund in Shanghai, Chi-Q is an upscale Korean restaurant by renowned chef Jean-Georges Vongerichten. Neri&Hu's interior design creates an abstracted landscape. Cladded in charcoal wood slats and concrete floors, the entrance of the restaurant is reminiscent of the discrete and private entrances found in traditional Korean houses. Upon crossing the threshold of a wooden gate, guests are led into the long bar along the window, where they may relax with a drink and enjoy an open view onto the raised garden with its massive stone block backdrop.
Diners experience their meal in half-sunken seating banquettes leading up to the communal table situated under the large void of the atrium. With its unique composition of light, shadows and reflective patterns that evoke the canopy of a forest, the warm-toned metal ceiling is the defining feature that runs throughout the entire dining space. With a deep understanding of materiality, the striking atmosphere inside the main dining space recalls the richness of Korean cuisine—both space and food representing a balance between the delicate, the raw, and the vibrant.
Solo Bar Stool designed by Neri&Hu and made by De La Espada is included in the bar area.
Photo credit: Dirk Weiblen