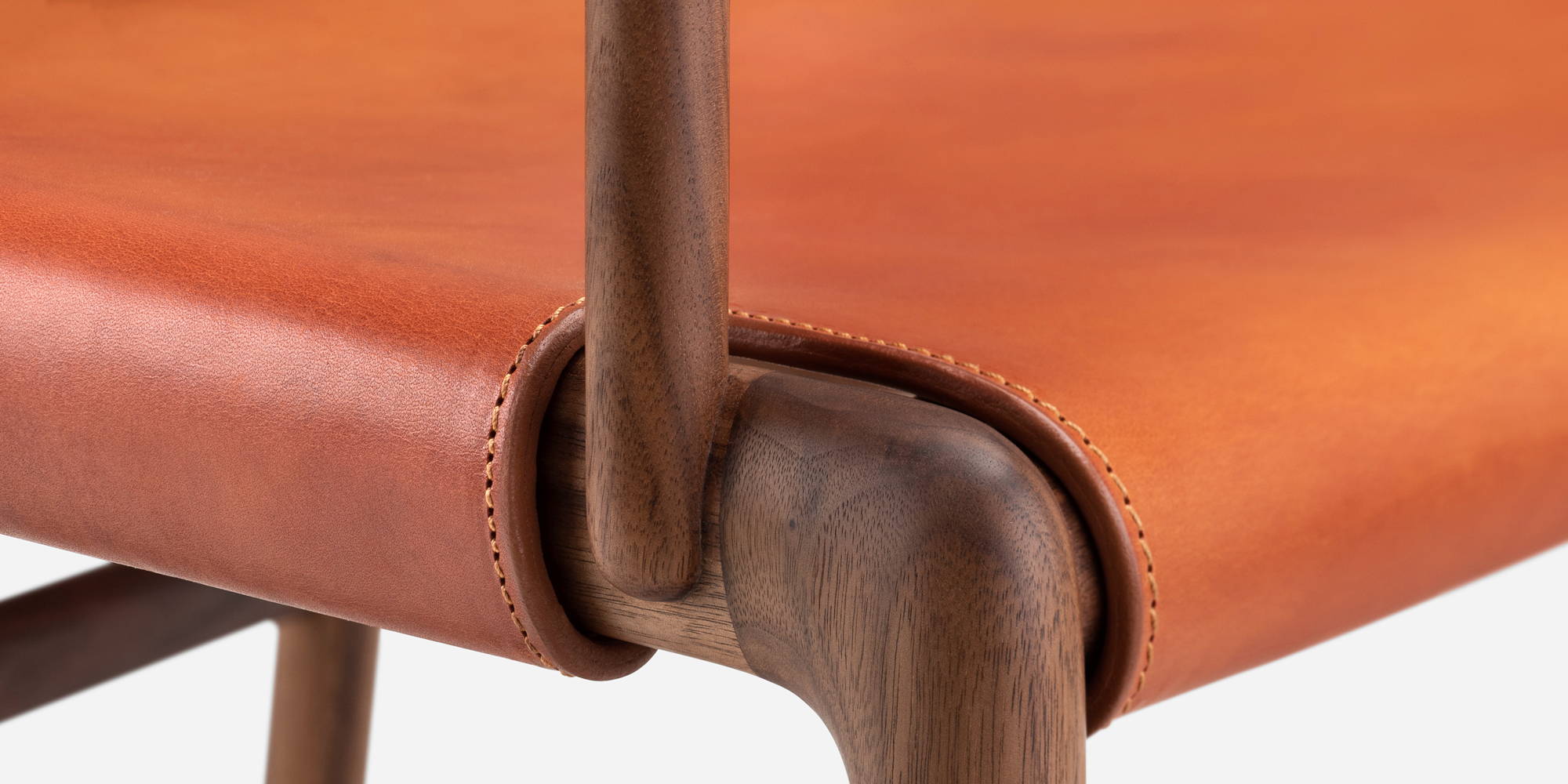 Our saddle leather is very durable and will age naturally in response to its environment, the oils in the user's skin and other factors, resulting in a beautiful patina. Proper care of the leather is essential for enduring beauty and performance.
Never place leather furniture within 30cm of a radiator or in direct sunlight as this may cause excessive dryness and cracking. Sunlight can also cause the leather colour and/or tone to change, similar to the way human skin reacts to sun exposure. Do not keep your leather in damp environments.
For regular cleaning, wipe the surface with a clean, dry cloth. A vacuum may be used with a soft brush to remove dirt and dust. Any spills should be wiped clean immediately. A clean, damp cloth can be used if necessary. If the leather becomes wet, remove the excess liquid with a clean cloth and allow the leather to dry fully before use.
Leather Conditioner should be applied approximately once every 3 months. Be sure to use conditioner that is aniline leather-friendly and is free of colour. Apply according to manufacturer instructions, and always allow the surface to dry fully before use.
Leather Oil should be applied once or twice a year. Be sure to use oil that is aniline leather-friendly and is free of colour. Oil is important for maintaining suppleness, but should be used sparingly; over-oiling can cause the leather to stretch or the dye to seep. Use a clean paintbrush to apply just the right amount of leather oil over the entire leather surface. For further guidance, follow the leather oil manufacturer instructions.