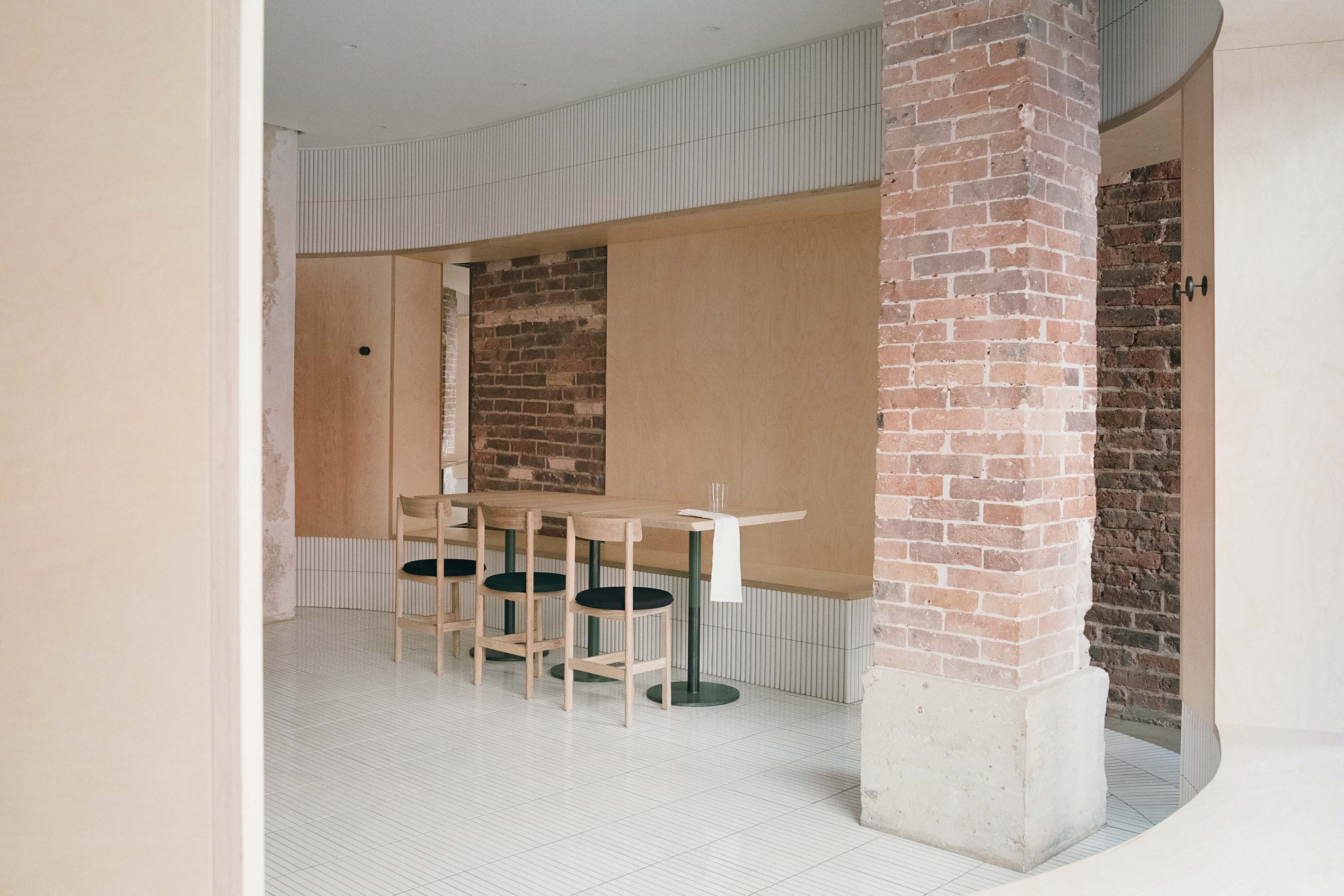 Papi, nestled in the Grands Boulevards district of Paris' 9th arrondissement, is the second restaurant from restaurateur Etienne Ryckeboer, following the success of his debut seafood bar Bulot Bulot. For Papi, Ryckeboer teamed up with Neri&Hu to design the façade and interior space, and with Japanese chef Akira Sugiura to serve a seasonal menu of modern Italian dishes. 
Located on the ground floor of a typical late 19th century Haussmann building, Neri&Hu's design concept celebrates the layered material heritage, revealing the beauty of the bare materials and honouring the imprint of time upon each surface. Different periods in Paris' history are represented through preserved materials including portions of the old limestone and brick walls in the interior and, on the façade, a steel I-beam lintel and a segment of the old stone moulding. These are met by a new glass façade that maintains a visual connection between the public realm and the interior.
Within the compact 52-square-metre space, Neri&Hu created an arena-like enclosure that integrates all the functional needs of seating, display, chef's preparation counter, privacy screen, and wood-burning oven. Clad in handmade convex-curved white ceramic tiles, the enclosure features large openings framed with thick birch plywood that become seating benches for guests. 
Petit Chair, designed by Neri&Hu specifically for Papi Restaurant to fit the compact interior, provides seating throughout the restaurant.
Photo credit: Simone Bossi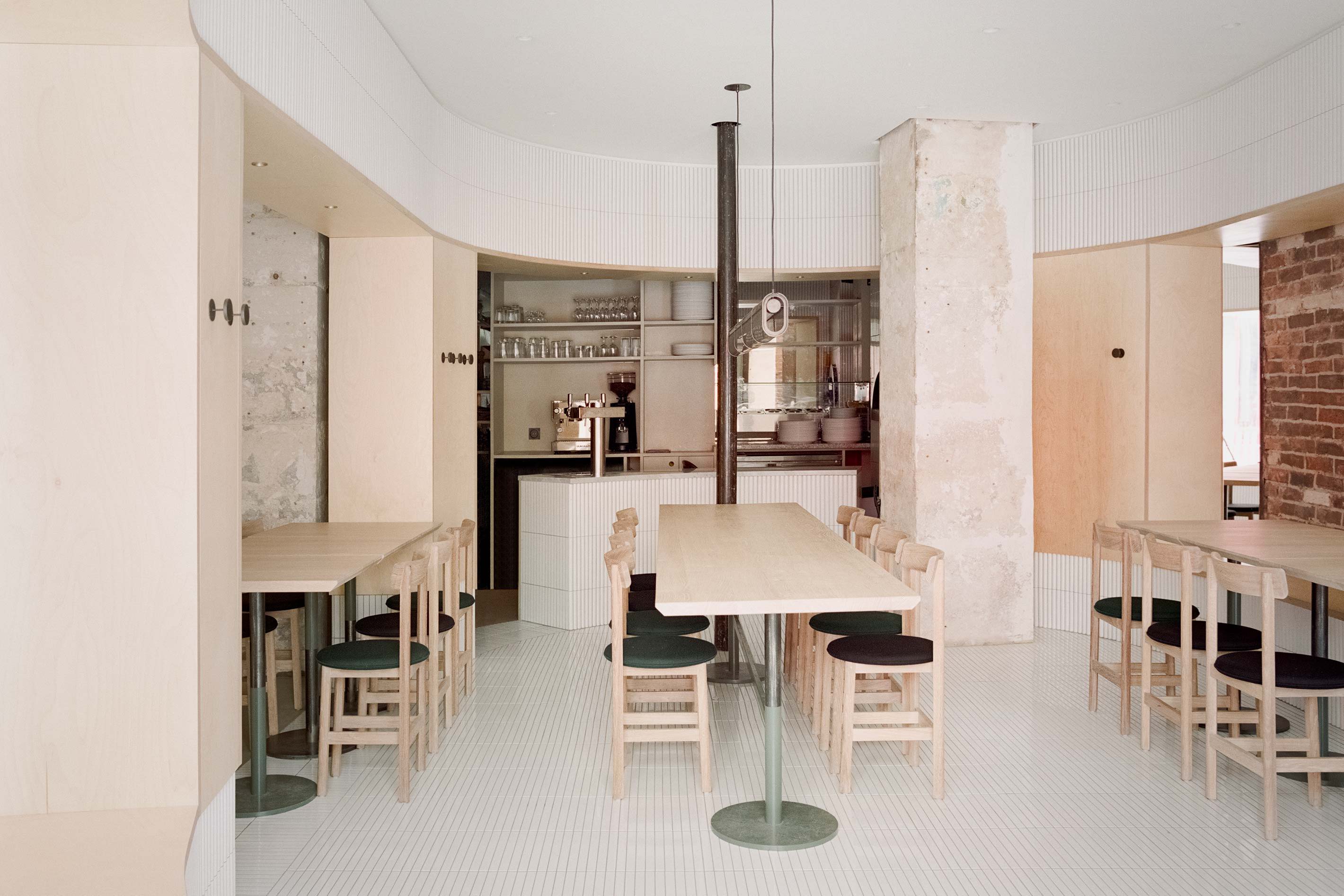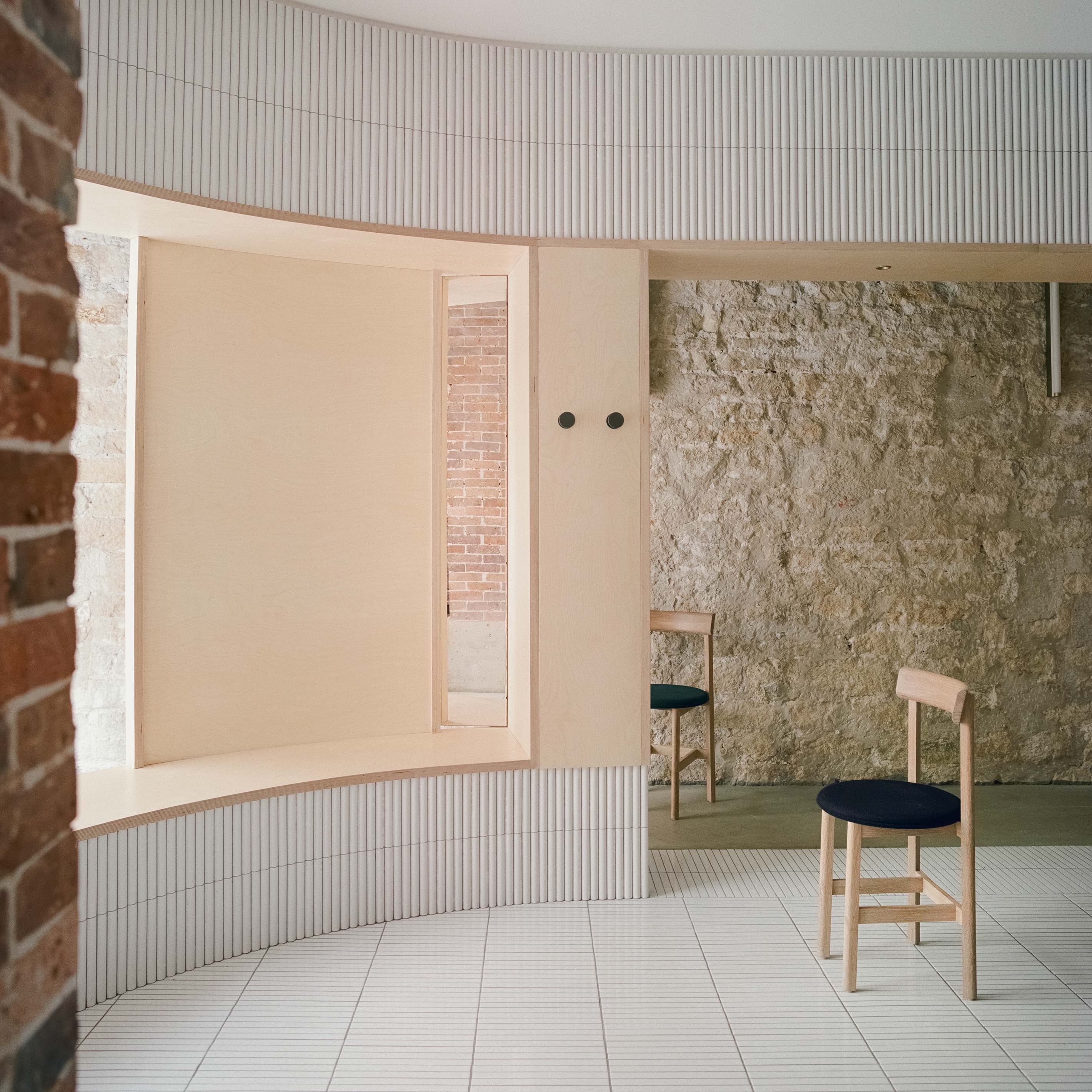 ---