DREAM AT ROSEWOOD HONG KONG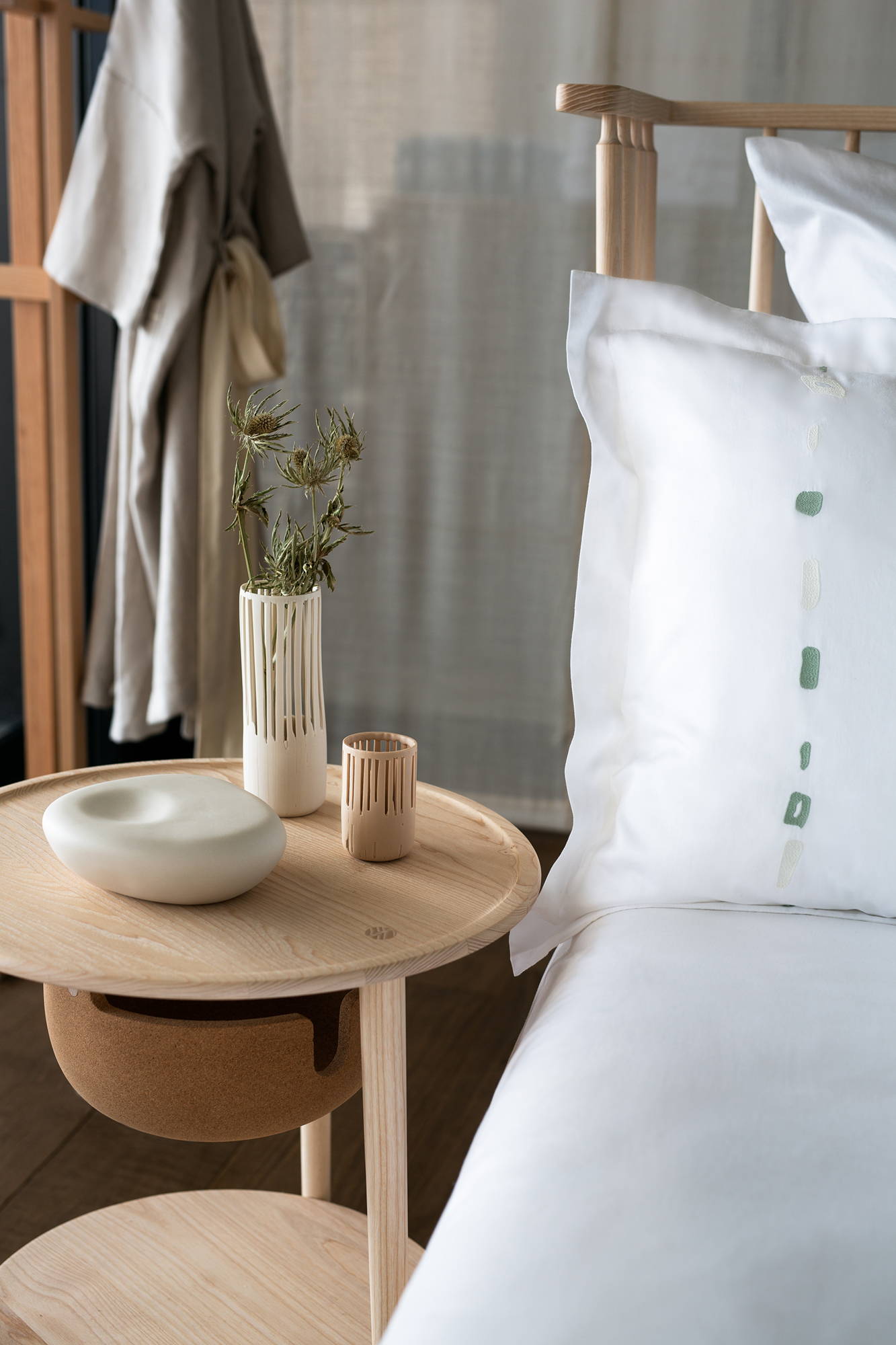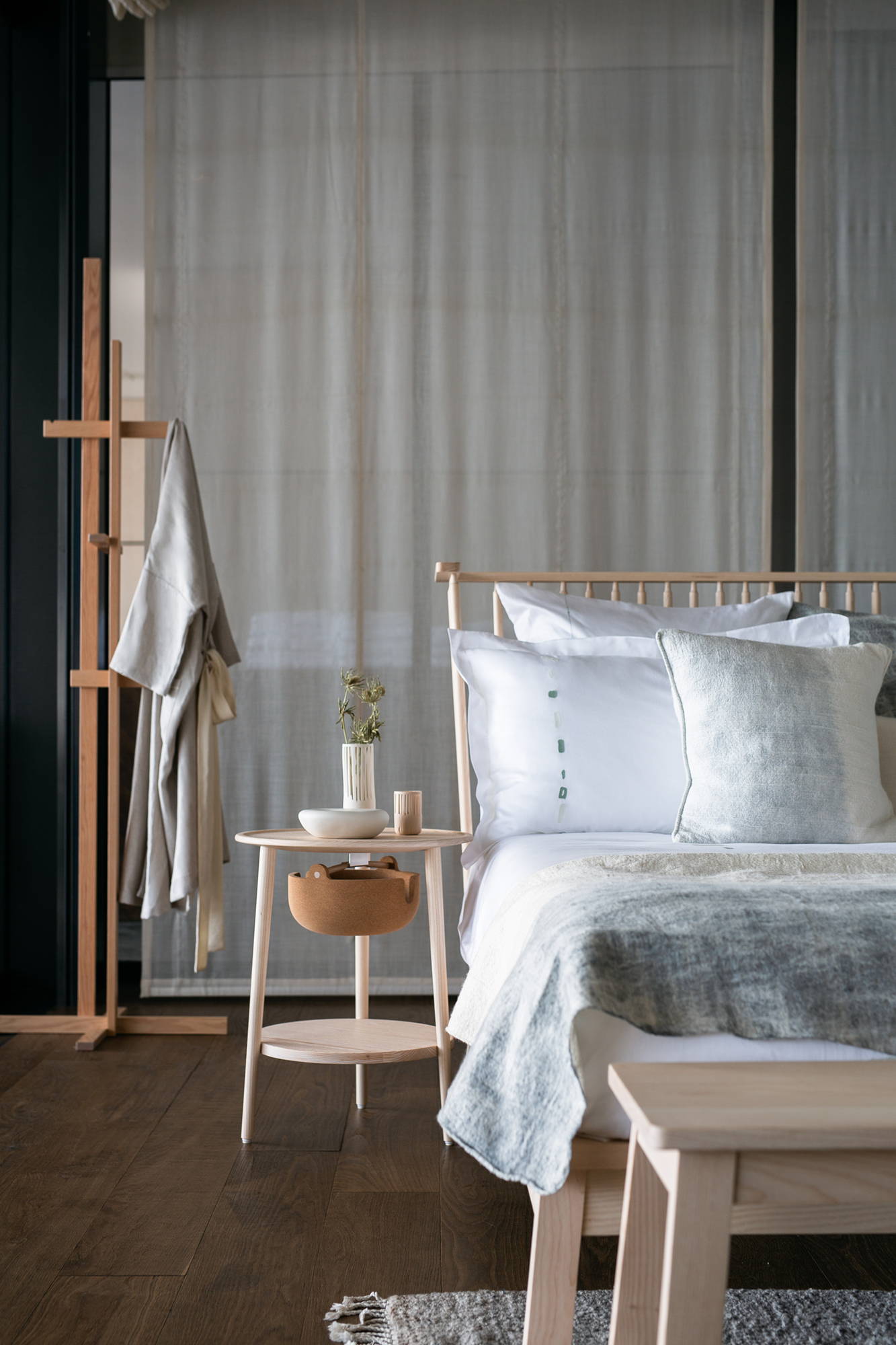 From September to November 2021, a series of events centred on wellbeing took place at Rosewood Hong Kong, incorporating De La Espada furniture.
Recognising that deeply satisfying sleep is critical for physical and emotional restoration, the "Dream" programme at Asaya at Rosewood Hong Kong was created by Home Rituals, a trio of Hong Kong innovators behind Baea, At Liberty and SoL, focused on bringing the calm of nature and self-care awareness into the home. 
The Dream multi-sensory reimagining of personal sanctuaries and rituals included the Dream-cation package with nature-inspired amenities and recuperative therapies; the Dream Lifestyle pop-up retail experience featuring the exclusive debut of Hong Kong sustainable lifestyle products; and the inspirational Dream Apartment model home space styled as a cocoon of wellbeing.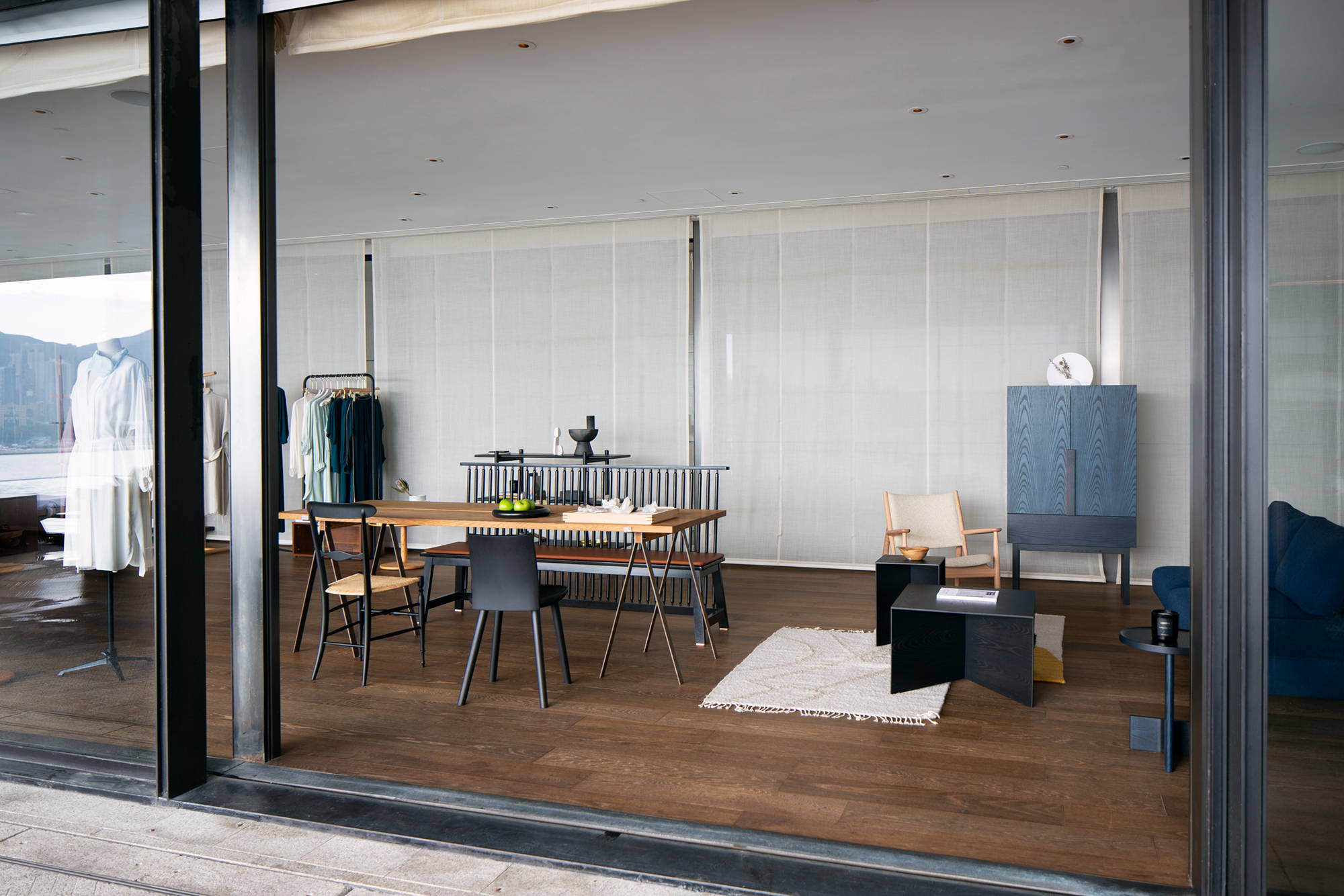 The Asaya Glasshouse was transformed into the Dream Apartment, a dream space designed for 360-degree mindful living. Drop-in visitors learned how to incorporate soothing personal rituals into their own home sanctuaries, discover accoutrements to improve sleep practices and absorb how surroundings can prepare one for rest and reconnection to the natural rhythms of night and day. 
In addition to Baea, SoL, and Lumira homewares and personal wellbeing accessories, all displayed to present their ideal placement in a living environment, Dream Apartment also featured a selection of design-forward contemporary furniture including Companions Bed, Companions Bedside, Bench, and Bench with Back designed by Studioilse and crafted by De La Espada.
Photo credit: Daniel Murray Studio
Retail pop-up Dream Lifestyle at the Asaya Gallery consisted of a bedroom and living space centred around sustainability, wellness, and improved sleep featuring bedding by Baea, loungewear by SoL, and styling by At Liberty. De La Espada products also featured in the space including Low Dubois Bed by Luca Nichetto, Carlo Side Table by Matthew Hilton, and Extend Mirror by Neri&Hu.
Photo courtesy of Home Rituals
---


INSTAGRAM LIVE
FROM THE DREAM APARTMENT


On 29th October, De La Espada co-founder Luis De Oliveira met on Instagram Live with James JJ Acuna, architect, interior designer and founder of JJAcuna / Bespoke Studio, who joined us live from the Dream Apartment at Rosewood Hong Kong. The conversation covered home rituals and the way Covid puts us more in the present, travel, and design in Hong Kong.