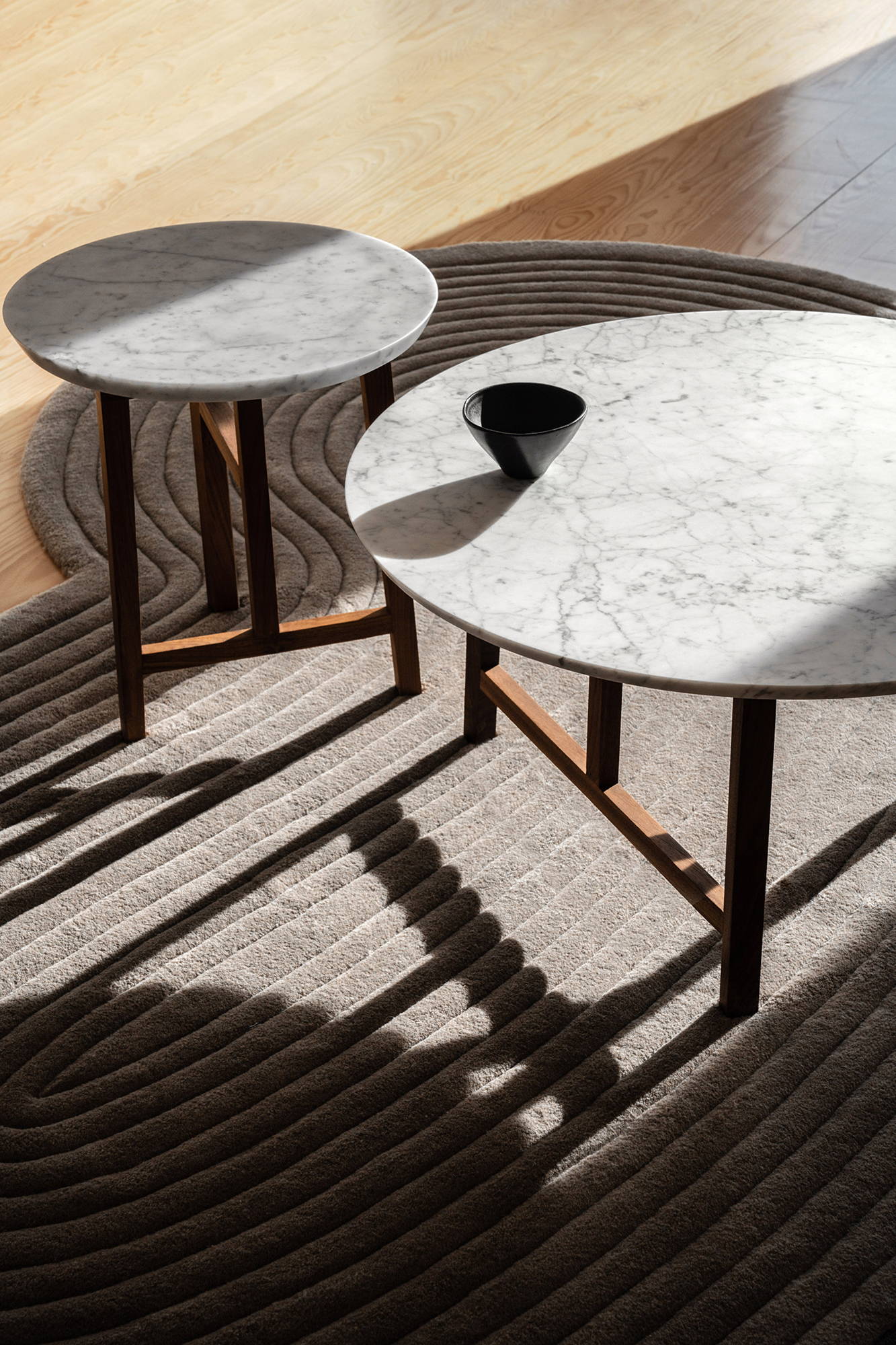 "I studied architecture because I was just really interested in the idea of placemaking, and photography has a very similar approach: making a place, creating a storyline."
Photographer Minh T brings a sharp eye for design and a reverence for place to the creation of images that are bold and emotive. His background in graphic design and architecture is evident, from the way he captures complex views in simple geometric shapes to his masterful use of colour and the way architectural forms often play a starring role. His unique vision has earned him a client list that includes Bang & Olufsen, Issey Miyake, and Paul Smith and a strong following on Instagram with his account thismintymoment.
The longtime Angeleno, after a pandemic-inspired reassessment of life, moved to Lisbon last year and is now living in an Aires Mateus-designed apartment filled with natural light and carefully chosen products, including Trio Tables by Neri&Hu. As a visual storyteller, he tells the story of his space with a series of images where sunlight and shadow, characteristic of his work, define mood, shape and pattern. Immerse yourself in his world with this series below, interspersed with select images from his wider portfolio and an engaging conversation where he discusses his creative process, finding home through travel, and enjoying the small moments.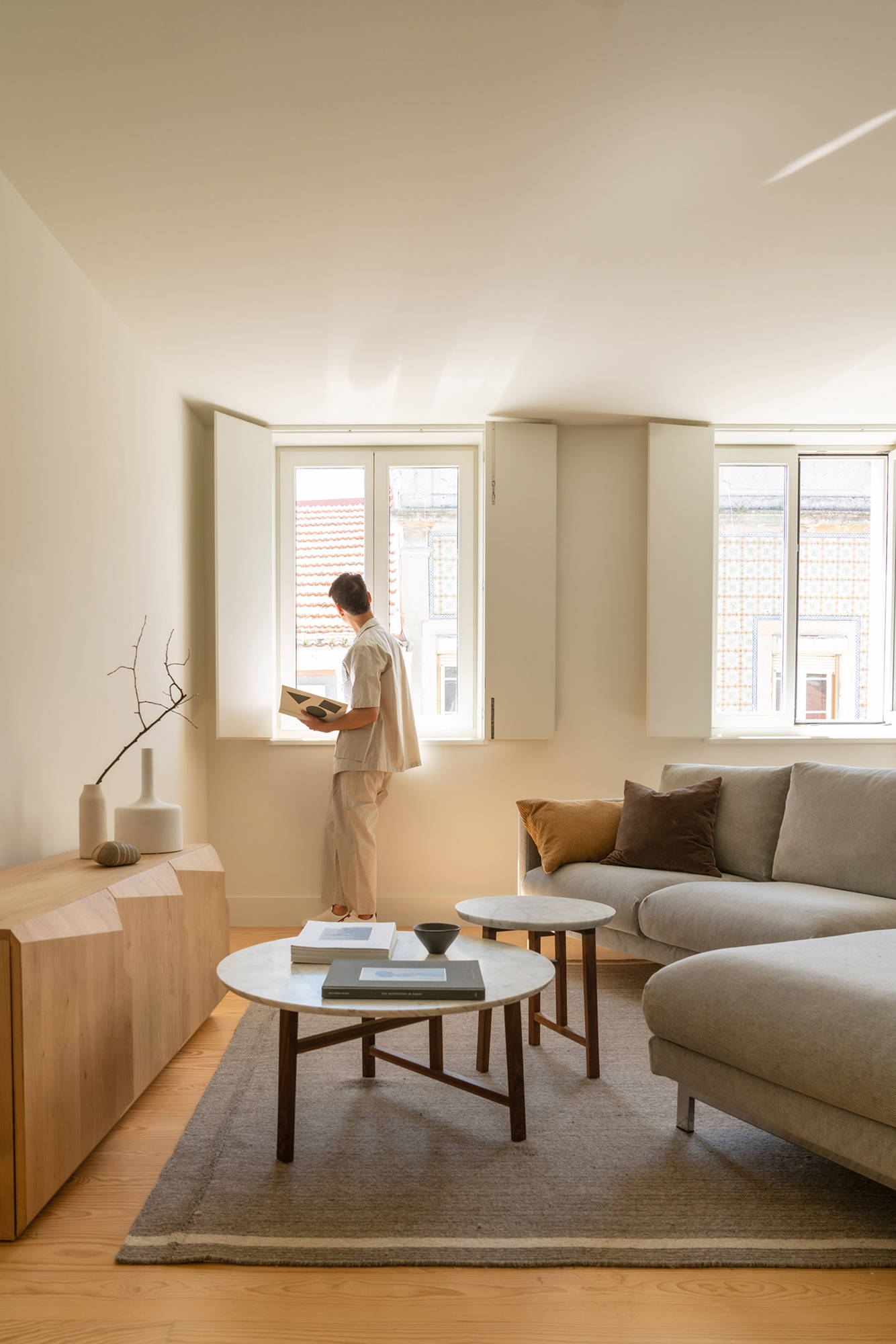 You studied architecture and worked as a graphic designer for years – what made you settle on photography and what is it about this form of creative expression that best suits you?
I've always been a very creative person, even when I was growing up but, being an Asian kid who didn't have a lot of creative role models, I pursued engineering. After college I went to study architecture because I was just really interested in the idea of placemaking, and photography has a very similar approach: making a place, creating a storyline.
What do you see as the value of travel, and the role it has played in your journey personally and professionally?
I came to America as a child, grew up in Vietnam, so I never really have a sense of home. I think travel gives me that chance to experience that life and just have that sense of home in that moment in time. 
I have been travelling a lot but Europe has always been my favourite place to be in — there is natural beauty, there is a lot of culture, there's a lot of diversity. So that's why I chose to move to Europe, so I can expand my travels more. 
Why did you decide to move to Lisbon, specifically?

Actually, I wasn't even thinking about Lisbon. I visited Lisbon in 2019, just after a trip to Salone, just a few days just to check it out, and I really liked how peaceful and down-to-earth it is, and I didn't think about moving here at all. And then during the pandemic, people were making drastic life-changing decisions so I decided to move to Europe because I started getting tired of the rat race and the pace of life in America. So my partner and I, we decided to move to Portugal and sell everything we owned — house, car, collections of books, art, ceramic — they were all given away and we just had a few boxes and then we just moved. 
How did that feel?
It was actually quite amazing; it gave me a sense of relief as well as a sense of renewal and beginning. And I feel like this is a great time for a new chapter in our life because our life in Los Angeles was very comfortable — we had a house and set ways and I had been there for 20 years plus and it was just time for a change. 
My life in Portugal is way more simplified than it was in America. We walk everywhere. I guess since we don't have a car we have more time to slow down, peruse smaller details of the city. 
Do you think that's affecting your creative process, being more in the moment?
Yeah, I'm not as hurried to collect moments as I did before. Now I'm just focusing on capturing the moment that I'm in. It's a moment of reset for me. I am still finding my bearing of what the next chapter is and I'm not in a hurry to continue what I was doing in the last many years, as people are reassessing what their life value is and its purpose. But I think my purpose is to be human and just to be in the moment and not necessarily be a creative person per se or a photographer. So I think I'm still figuring it out. Just moving to a new country, learning the language now, those are the things I'm focusing on.
Ever-evolving, right?
Yeah, like during the pandemic to have a moment of reassessment or a moment of: Why?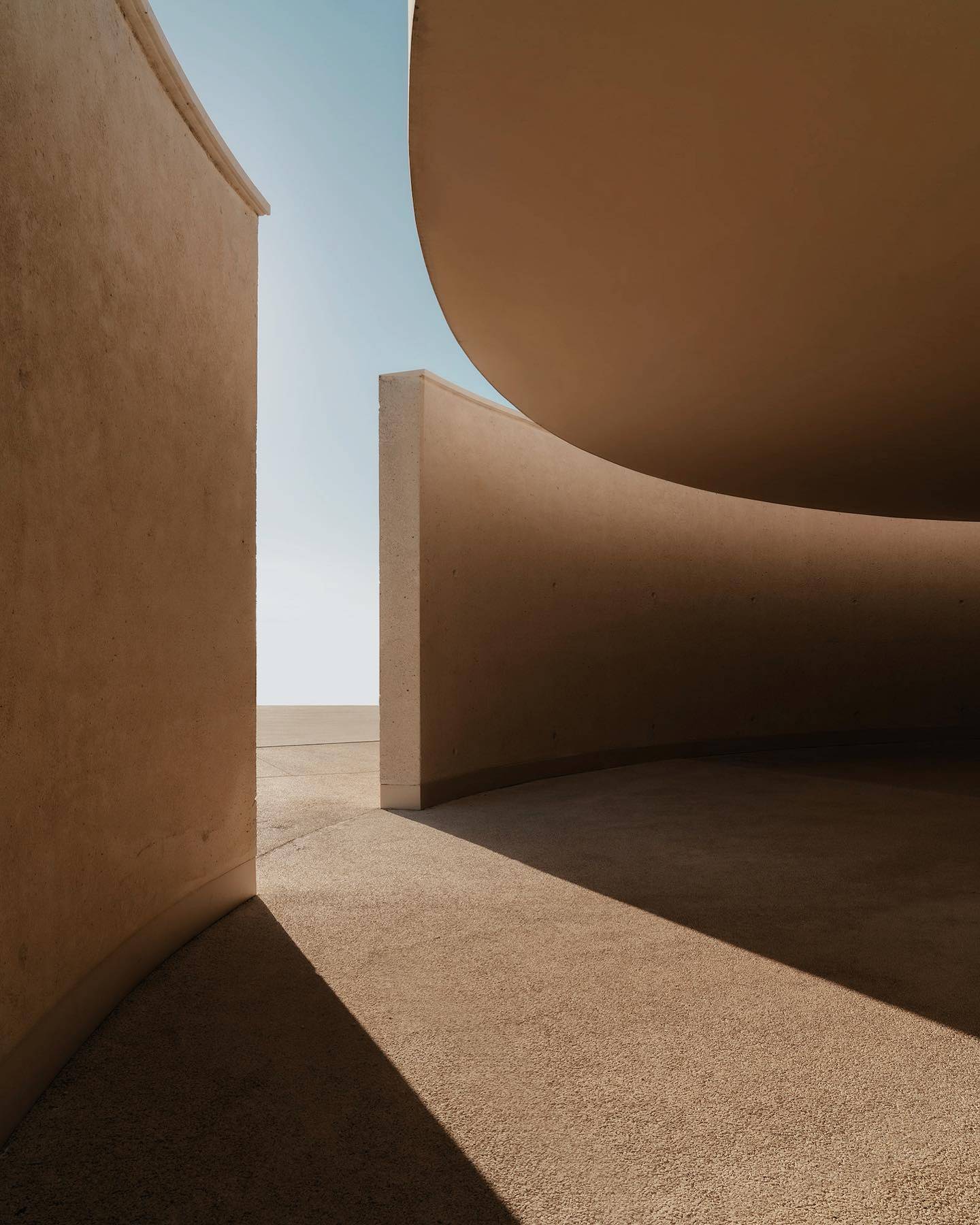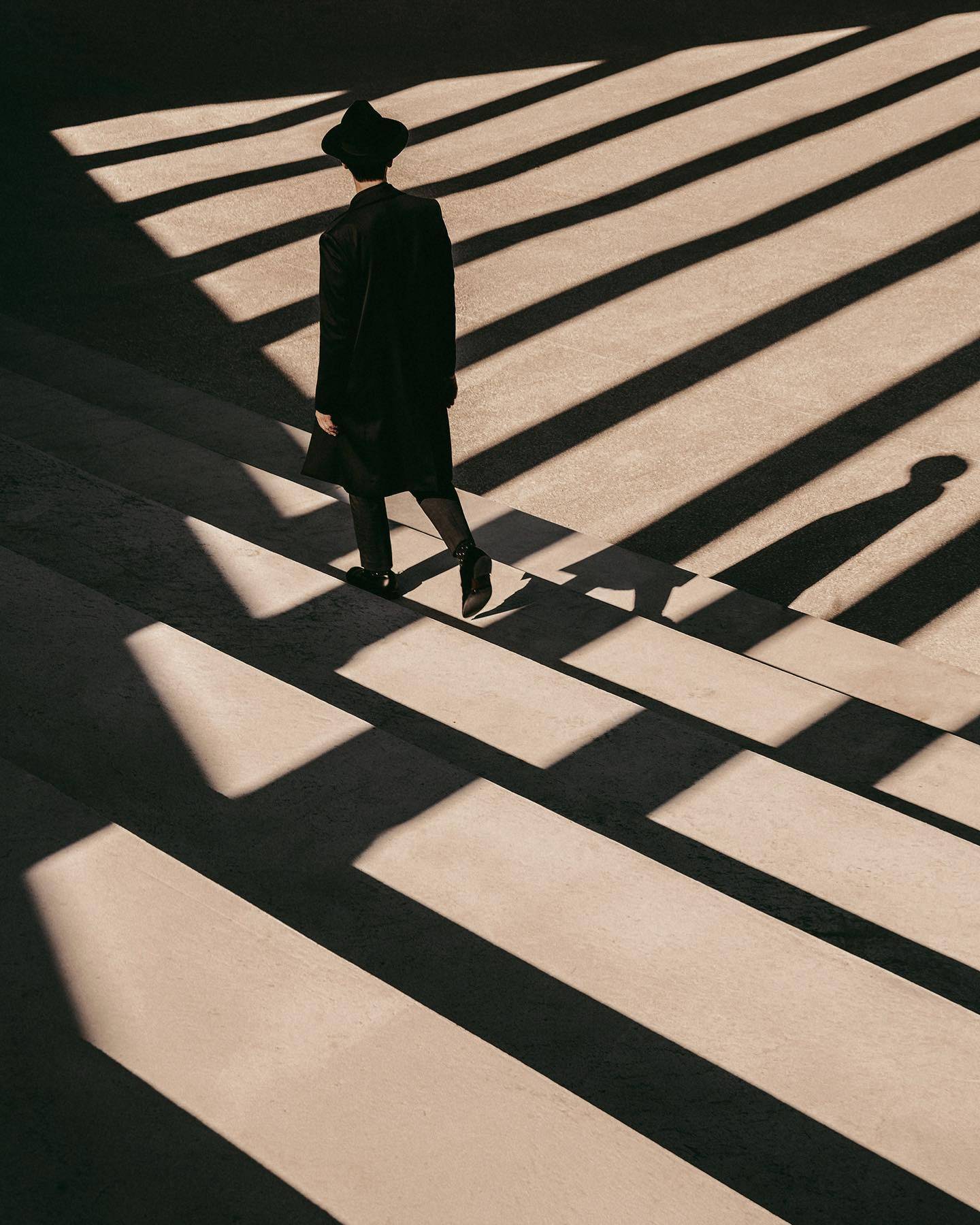 Can you share more about your creative process?

When I scout locations, I try to go to places that are less visited … so I don't go to the popular touristic areas. When I shoot architecture, I try to go off to more neighbourly areas, universities, parking lots, just places where I can find these moments of beauty … those diamond-in-the-rough, random moments. But what inspires me is definitely light and shadow and to me it really activates the environment, it gives it another layer of feeling, of sensuality. And when I studied architecture, one of the things that was a takeaway for me was that architecture is not the totality of the building but it's where things connect or things intersect — when an edge intersects with air, light, or a brush of breeze through a surface; so this sort of connection between different materials. And I feel like light also interacts with geometry and brings it to life and gives a sense of a feeling, a sense of sculpturality, and that's why I work so much with light/shadow. It's also ephemeral so it's ever-changing and you can revisit that location over and over again and find something new. 
I have read that you are inspired by the architecture of Portugal – are there any particular buildings or architects that you appreciate most?
The sensibility of Portuguese architecture, I really like the sculpture quality of it. And also the interiors; it's always very warm — this very warm and modest modernism. It's not this very loud statement; it's always very human, on a human level. I really like that kind of approach. But right before, I was very influenced by more colour, like Barragán, Mexican, so I'm still looking for a little bit more colour. Portugal, the new modern architecture seems to be more white and doesn't have as much colour.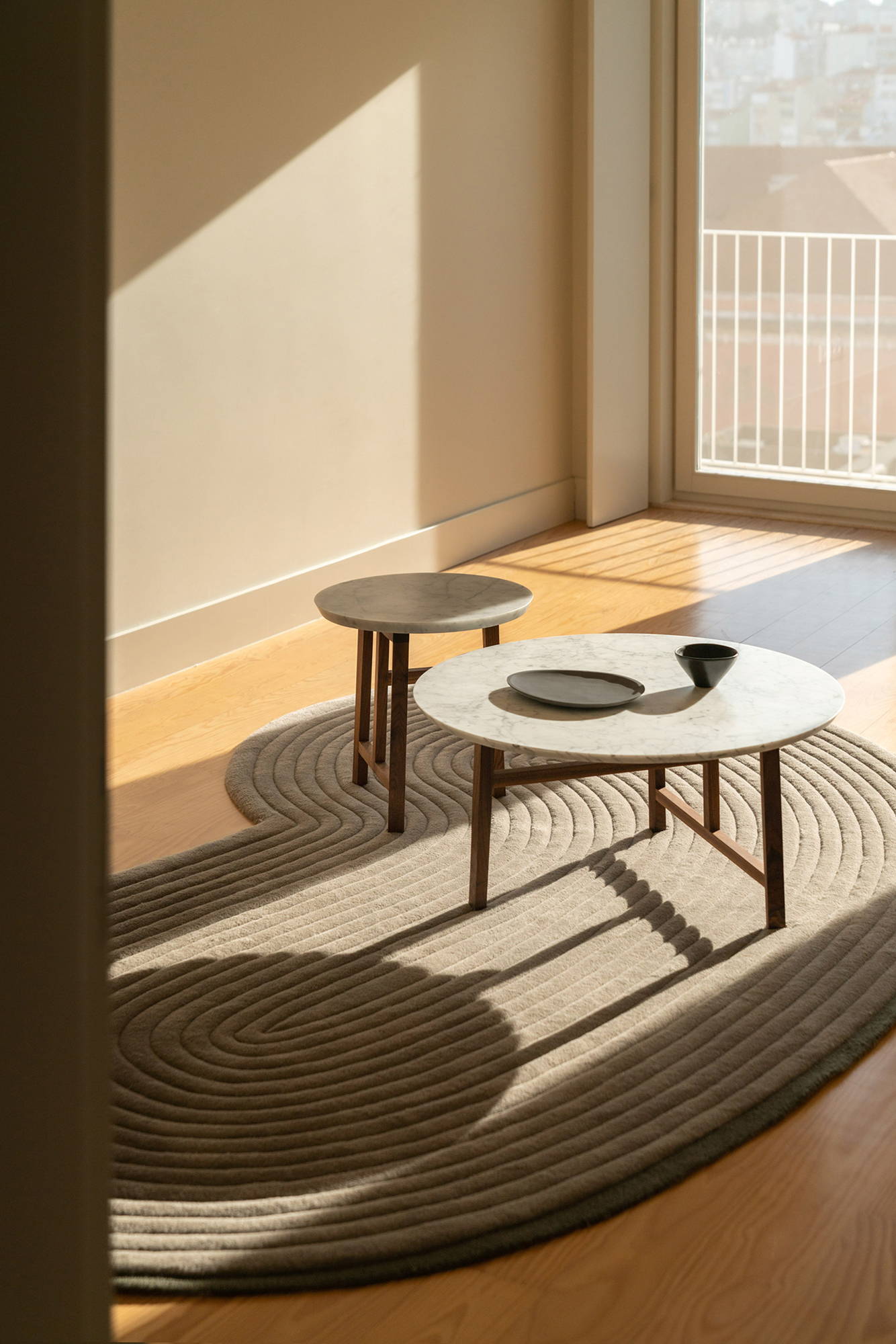 Can you tell me about the architecture of your home and your approach to the interior?
The building is by Francisco Aires Mateus, and it's a very simple building, but the detailing is very exquisite. And it came unfurnished so I was able to start again with a few pieces that I feel would be great in the space that I can keep in the future in my next places. That's why I was lucky to acquire the coffee tables from De La Espada, the Trio Tables… they look great in the space.
What do you look for in furniture — what are the most important design elements, in your mind?
Functionality is of course key however I want something that is long lasting and not too trendy, and has a sculpture quality. The legs of the Trio Table create this sort of randomised rhythm and [have this] sculpture quality, and I feel like it's not really following any trends right now … and I think that's a good sign that it could last well into the future. 
So you're looking for timeless, sort of –
Yeah, more timeless pieces, not trendy pieces, just things that I can live with for the future, great solid material and with thoughtful touches and beautiful materials. 
Do you have a sense of how long you want to stay in Lisbon or do you just want to feel what is right?
Yeah, definitely feel what is right. I definitely want to stay here for a number of years but, whenever I visit other European cities I think: oh, I can live here or I can live there. And I'm still looking for where in Portugal I want. I think Lisbon is a bit more active than I like, so I am looking for someplace with even more tranquillity. So I am maybe looking at the Algarve, I'm maybe looking up the coast. I'd look at Porto but Porto is a little too cloudy for me, and my work is really drawn from the light and the shadow and I think I need that.
That makes sense, and especially having lived so long in LA.
Yeah, exactly and … a lot of my work kind of stems from LA because, to me, LA is not a beautiful city at all but somehow it has a very similar philosophy in thinking that I have because it is a city of creation, of making dreams out of nothing, making a movie, making a story out of nothing. It's like a stage set and I feel like that's how I look for these moments that are non-obvious in places that people overlook.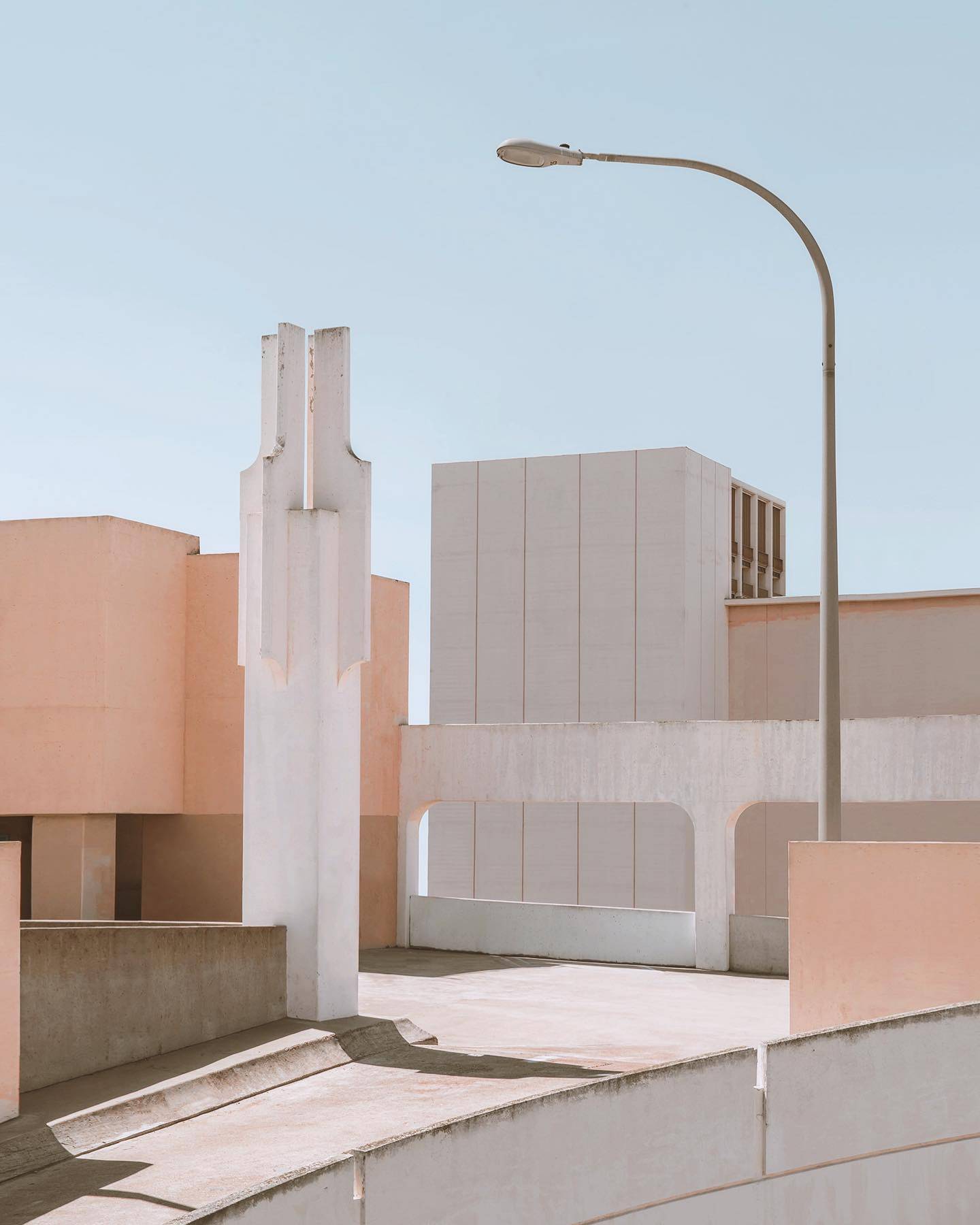 ---